All social media have their characteristics and guidelines, both in content and posts and the sizes of the images supported. Always considering the ideal sizes of the images for each social media is extremely important to get the most out of each one of them.
With the wide range of platforms and different types of posts nowadays, it is a real challenge to keep up with trends and create relevant content for social media. Our experience in
managing social media
allows us to affirm that taking care of your profile and feed and respecting the sizes of the images supported by each platform tends to increase the results of engagement with the public on each social media.
Each social media platform has its guidelines and different image sizes supported. In this post, you will find a complete guide with image sizes for various social media and different types of posts.
Images Sizes For Facebook
Although Facebook tends to lose users, this is still a social media of choice, widely used in marketing, and can be central to a brand's promotion strategy. It is a complex social media with different posts with images (profiles, professional pages, groups, events, stories, and even multiple ads formats). It is essential to consider the recommended sizes.
Personal and Professional Profile
Cover Image: 851px x 315px Profile Image: 180px x 180px Facebook Stories: 1080px x 1920px Post with Images: 1200px x 1200px Post with Link and Image: 1200px x 628px
Cover Image for Events: 1920px x 108px Cover Image For Groups: 334px x 640px Ad with Link and Image and Carousel Image Ads: 1080px x 1080px Single Image Ad: 500px x 400px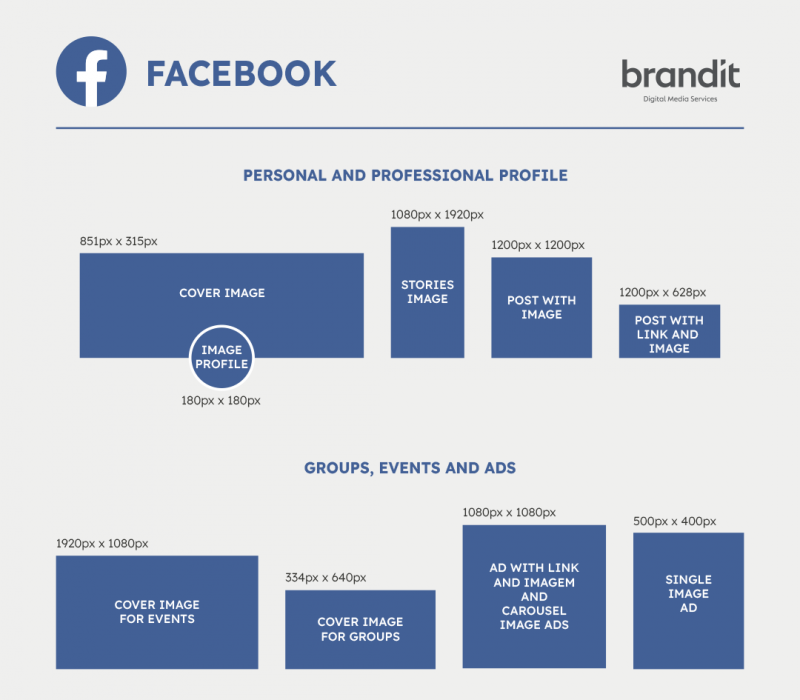 Images Sizes For Instagram
Instagram is the social media that privileges visual content. This social media began to stand out for sharing images. New features were added, such as Instagram Stories. IGTV (discontinued in 2021 and integrated into regular publications), and Reels.

Find out the ideal size for Instagram posts and the safe zone for Instagram Reels:
Profile Images: 720px x 720px Square Feed Image: 1080px x 1080px Feed Horizontal Image: 1080px x 566px Vertical Feed Image: 1080px x 1350px Instagram Stories: 1080px x 1920px Instagram Reels Safe Zone: 180px x 1010px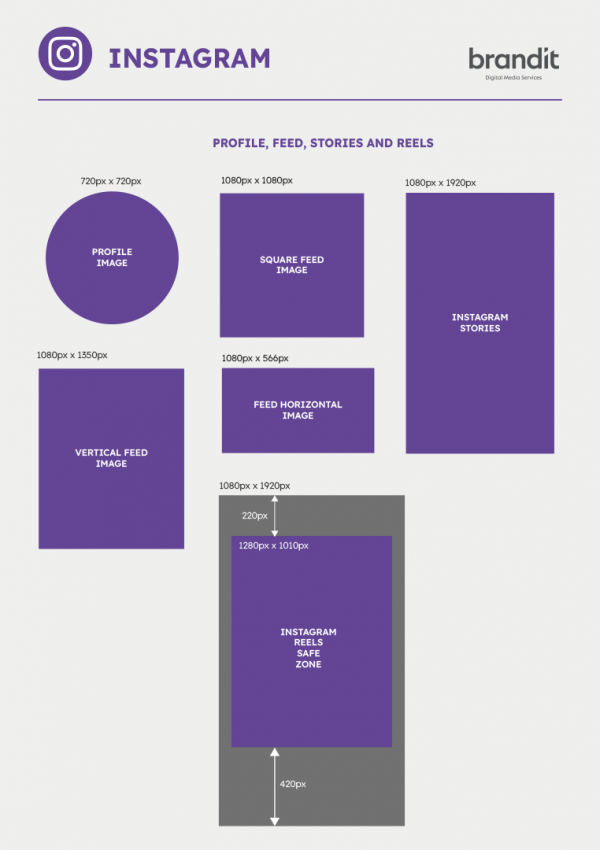 Images Sizes for LinkedIn
LinkedIn is the social media of choice for the business world. Intending to connect professionals to companies, LinkedIn has proven to be fundamental for the communication strategy of companies as well as for their recruitment process. It is possible to assemble the user's professional profile with information regarding the professional path and educational qualifications.

LinkedIn is perhaps the social media that gives more freedom in the image sizes for publications. To optimize publications performance in the feeds, both desktop, and mobile, we can set the sizes below as default:
Profile Image: 300px x 300px Cover Image: 1536px x 768px Post with Image: 1200px x 1200px Post with Link and Image: 1200px x 627px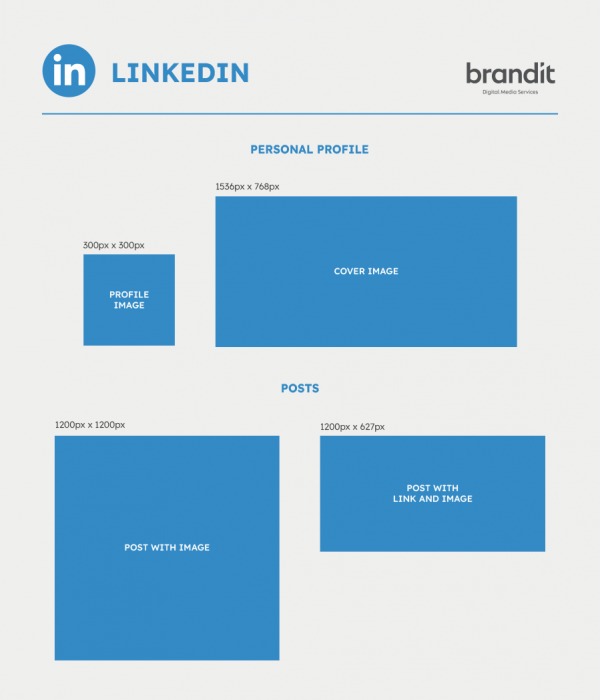 We don't just have limitations in each post on Twitter. Each tweet type has different recommended image sizes. Below are the sizes of the main possibilities.
Profile Image: 400px x 400px Cover Image: 1500px x 500px Post with Image: 1200px x 1200px Post with Link and Image: 800px x 800px Post with Image: 600px x 335px Post with Link and Image: 800px x 418px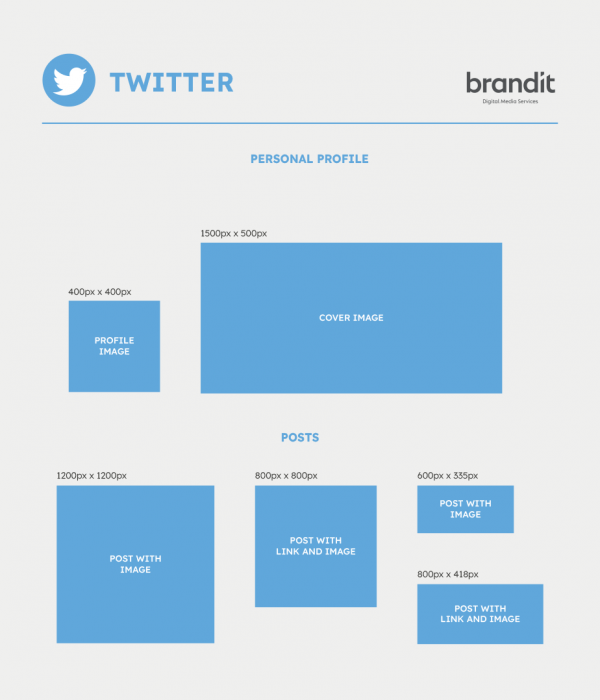 Although it is a video platform, Youtube also allows you to upload images for the profile and the channel art size. For the video to have the intended impact, it must also respect the thumbnail sizes of each video.
Channel Profile Image: 800px x 800px Banner: 2560px x 1440px Video Thumbnail: 1280px x 720px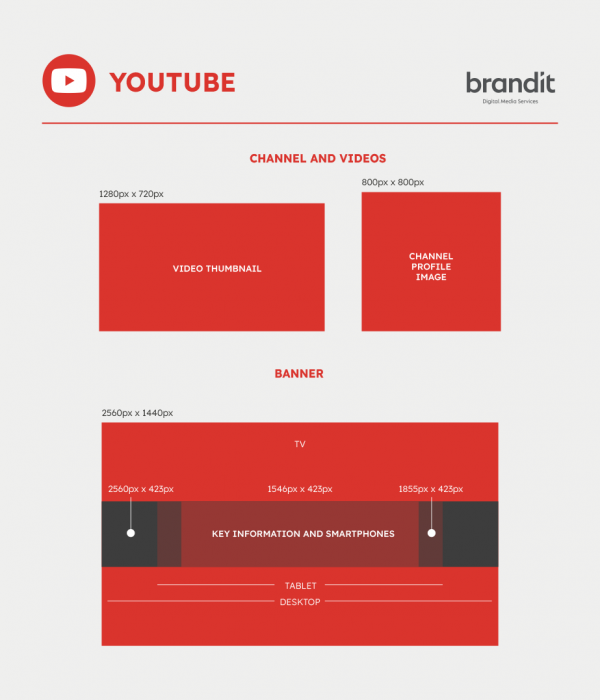 Images Sizes for WhatsApp
WhatsApp is one of the most used tools today. Whether for work, personal use, or groups of friends, most people go a day without using WhatsApp. Recently, WhatsApp added the "Status" feature that allows sharing images and video stories. All these images have optimal sizes.
Profile Image: 192px x 192px Thumbnail for Chat Image: 600px x 600px WhatsApp Status: 1000px x 1500px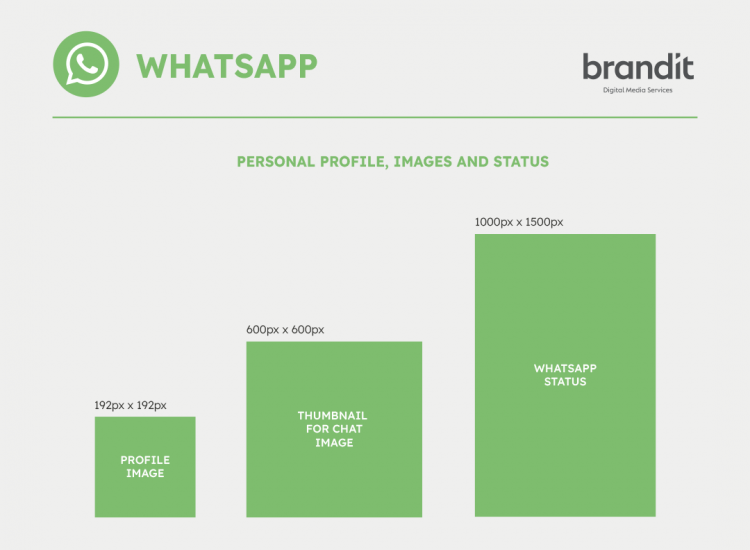 Image Sizes for Spotify for Artists
Spotify For Artists is a tool only available to artists who distribute their content on the platform. This tool allows, among other features, to customize the avatar image and the header image of the artist's profile.

You should respect the following sizes when uploading the avatar images and the header image.
Avatar Image: 750px x 750px Header Image: 2660px x 1140px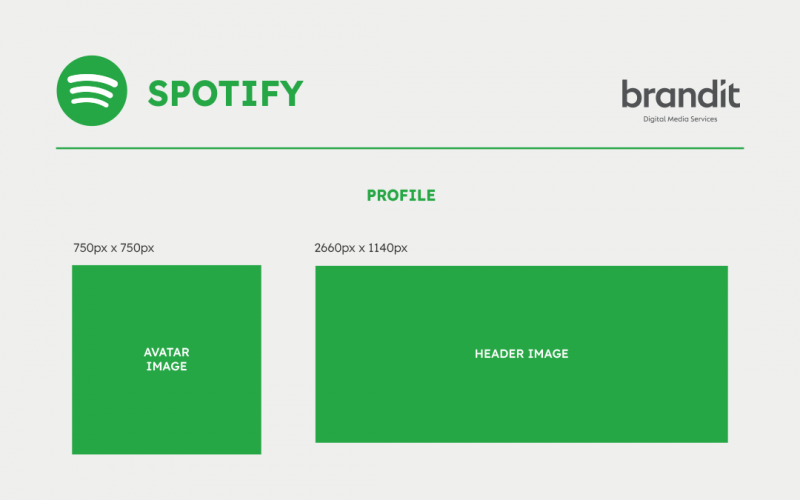 Images Dimensions for Pinterest
Like Instagram, Pinterest is a completely visual social media. Diverse in terms of content, Pinterest excels in the aesthetics of its images and has conquered users year after year. To post images on this social media, you must consider the following image sizes:
Profile Image: 720px x 720px Board Cover: 200px x 200px PIN: 100px x 1500px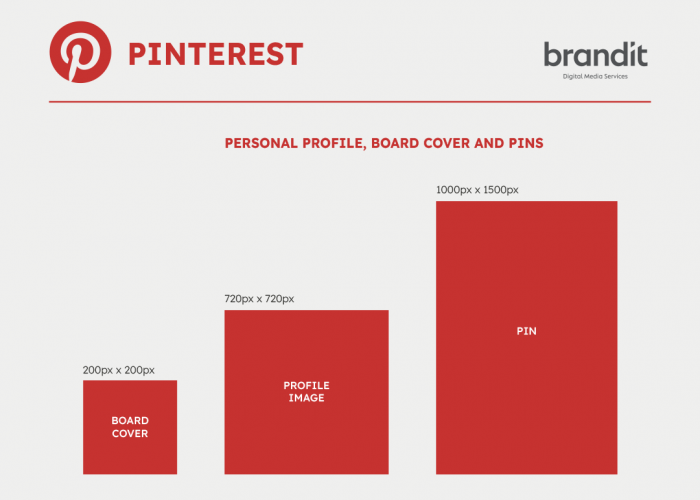 Safe Zone for Tik Tok Videos
Tik Tok is the social media with the most significant increase in followers worldwide. Its impact on society is so substantial that it has established new paradigms for consuming multimedia content. Used mainly by young people, Tik Tok has also proved an excellent platform for promoting brands, companies, and products. Sharing videos on Tik Tok must also respect some guidelines so that the user can take full advantage of the free screen dimensions, the so-called safe zone.